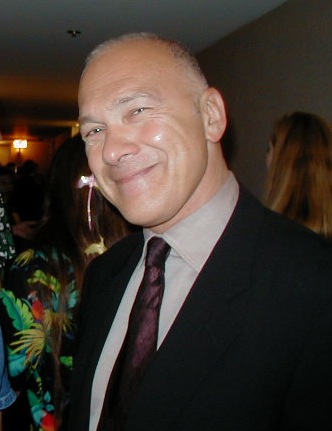 Raplh Vicinanza, literary agent based at New York with nearly four decades of work in his field, died suddenly at his home last Saturday the 25th of September of a brain aneurysm, at age 60. He has been the agent and a close friend of Kim Stanley Robinson for over two decades and played a significant role in launching his career -- Stan has praised him repeatedly. He represented other big names in science fiction and fantasy and worked in making US authors known overseas in particular.
Quoting Locus:
Born August 8, 1950 and raised in the Bronx, Vincinanza graduated from DeWitt Clinton High School and later studied at Fordham University, graduating from City College of New York. He started out in publishing at the Scott Meredith Agency, working with authors including Norman Mailer, Carl Sagan, and Philip K. Dick, and quickly became known as "Mr. Foreign Rights" for his work in creating a global marketplace for American books. He opened the Ralph M. Vicinanza Ltd. agency in 1987, and was soon working with an ever-expanding roster of names: Stephen King, Robert Heinlein, Frank Herbert, George R.R. Martin, Terry Pratchett, Kim Stanley Robinson, Robert Silverberg, Connie Willis, Robin Hobb, to name a few. The agency grew in the 1990s, as longtime foreign rights associate Christopher Lotts began handling his own clients and Christopher Schelling joined as full agent.
Vicinanza was a much-loved and respected friend and colleague. He is survived by his mother Louise Manganiello, sister Louise Billie, partner Terrance Rooney, and many nieces, nephews, aunts, and uncles. A memorial service is planned for Friday, October 1.
Associated Press obituary.
Our sympathy and condolences go with his family, friends and coworkers.
(photo from Locus, Worldcon 2000)