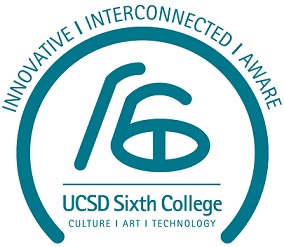 Kim Stanley Robinson, a UC San Diego graduate, gave the commencement address for UCSD's Sixth College on June 13. Prior to the address he gave an interview for SignOnSanDiego. Highlights:
There is a mismatch now between our civilization and the natural systems that give us life and support us. In short, we have not yet invented a sustainable civilization, and now inventing that civilization has gone from being a good idea to a survival necessity. That process will be the story of the twenty-first century.
Those of the World War Two generation will understand best the idea that having an overarching goal for the whole society is something that can bring people together and drive individual decisions in powerful ways. Now we're facing a different kind of challenge, and in many ways a more positive one. It will take the global community coming together, rather than fighting each other; and young people are the most connected generation yet. So, this big necessary project will mean jobs, careers, and meaningful lives. It's a good thing to have.
Enough of my novels have had autopian aspect that I also often think of myself as a utopian science fiction writer. This is an odd pursuit, but I find it interesting, and it keeps me working to find new ways to do it. I think it's a useful thing for our literature to include visions of how we might build a better world. And it's fun to try.
Find the full interview here.