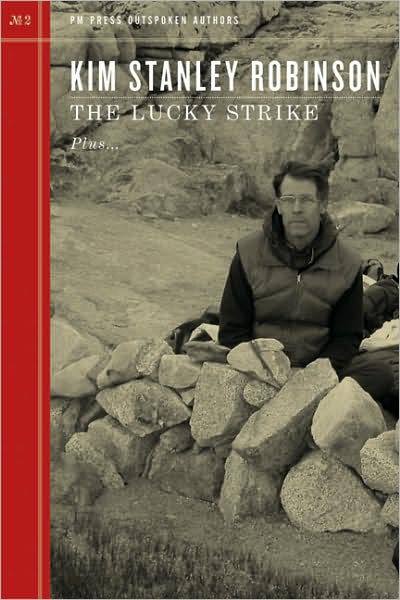 Another book to be published is The Lucky Strike. It will feature KSR's short story The Lucky Strike, which has already been published in short story collections by Tor -- The Planet On The Table and Remaking History And Other Stories -- which may be now difficult to find.
The Lucky Strike will also feature an exclusive and "extensive interview with the author, offering insight into his fiction and philosophies" which sounds enticing. Judging from the length of the story (45 pages in previous editions) and the length of this book (144 pages announced), the interview could be quite extensive indeed.
It will be published by PM Press, an independent firm from California that specializes on radical and committed media.
The Lucky Strike page on KSR.info, for book comments and reviews
The Lucky Strike page on MangalaWiki