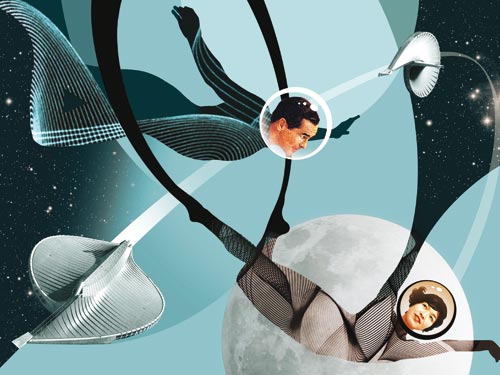 Today, Thursday 17, took place the K.S. Robinson signing at Forbidden Planet in London.
Taking the opportunity of having Robinson on British soil, London-based science magazine New Scientist gives you the opportunity for a pub meet with Robinson himself, tomorrow Friday 18th, 7pm local time! The chosen pub (for it's a pub, this is London after all!) is:
Yorkshire Grey
2 Theobald's Rd
London, London WC1X 8PN
United Kingdom
Details here.
This week's issue of New Scientist (#2726) also has a science fiction special and Robinson is a guest editor.
More after the jump.
The New Scientist's "The fiction of now" features an editorial by Robinson, in which he quotes from a 1937 letter by Virginia Woolf to Olaf Stapledon, praising him for Last and First Men (we already pointed out Robinson's (and mine) fancy of Stapledon), and he goes on to develop his view on today's British science fiction literature, "the best British literature of our time", as being in a new golden age. Building on from Woolf's letter and the lack of SF novels among 'non-genre' award winners, he urges people to be more open to reading science fiction.
Also, for this issue Robinson "challenged eight leading British SF authors to write flash fiction about the world 100 years from now". The flash fiction, each about 300 words long are accessible on the website; the writers are Stephen Baxter, Nicola Griffith, Ken MacLeod, Paul McAuley, Ian McDonald, Justina Robson, Geoff Ryman and Ian Watson.
And if you're up for it, New Scientist launches a Flash Fiction competition on that very theme, with the winner to be published.