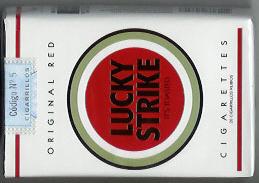 "The Lucky Strike" by PM Press is now released in the USA. It contains the titular novella, another short story and an in-depth interview with Robinson. You can post impressions and reviews here. The release date for other territories seems to be 2010.
On that occasion, Stan will be doing readings in October in San Francisco. He will be appearing with author Terry Bisson, who is also part of the "Outspoken Authors" series launched by PM Press and had participated in the Robinson-edited collection Future Primitive: The New Ecotopias in 1997 with "Bears Discover Fire" (also check out this excellent filmed short adaptation of Bisson's classic short story "They're Made Out Of Meat"!). Two readings are to be held:
The first on Oct-21-2009, 7pm, at The Green Arcade:
The Green Arcade
1680 Market Street @ Gough
San Francisco, CA 94102
The second on Oct-24-2009, 3pm, at Borderlands Books:
Borderlands Books
866 Valencia Street
San Francisco, CA 94110
Also, Robinson has penned the introduction to "Mythmakers and Lawbreakers: Anarchist Writers on Fiction" (AK Press, an independent publisher specialized in radical and anarchist literature), also released on October 1st 2009. With interviews by Steampunk Magazine editor Magpie Killjoy of the likes of The Dispossessed writer Ursula LeGuin, ecotage partisan Derrick Jensen, V for Vendetta writer Alan Moore, "Multiverse" writer Michael Moorcock and many others, where they "reflect on the ways in which their personal politics have shaped their work", this book gives a "specific focus on anarchist politics" in fiction. Magpie will be touring for it as well, and since it's under creative commons a PDF should be available later on.