The Ministry for the Future
Image: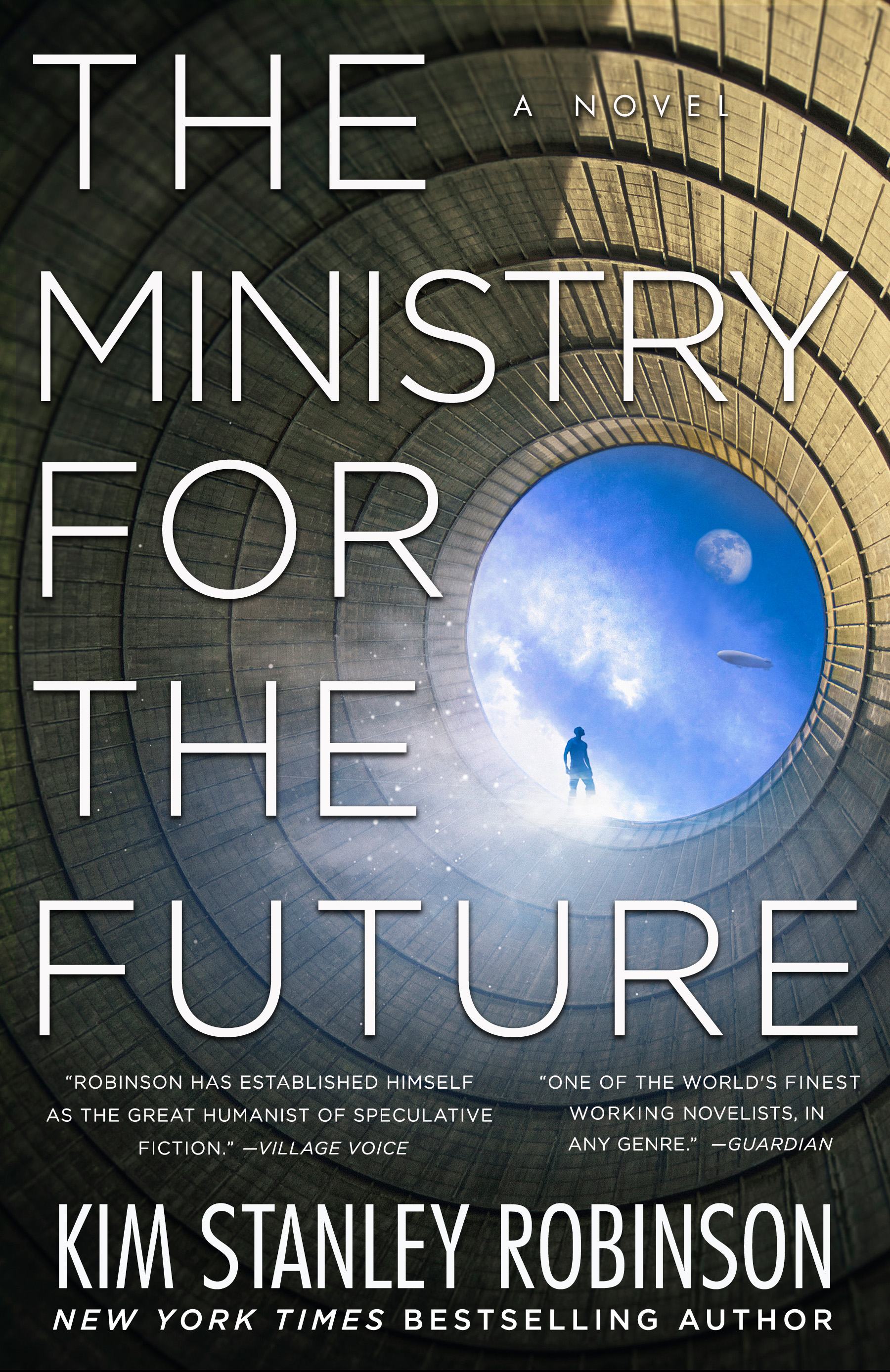 "The Ministry for the Future" is Kim Stanley Robinson's next book, to be published in October 2020, by Orbit.
According to Robinson in a May 2020 interview, it "is describing a new few decades that if enacted by the world community, would possibly dodge the bad parts of the futures I wrote about in New York 2140 and 2312. In all three books some people are trying to do things to get people into a better balance with Earth's biosphere, but the earlier we start doing that in a big way, the less remediation and catching up we'll have to do. So the new book has the most intense focus on what we could do right now, and it plays off the creation of the Paris Agreement, which was a major event in world history."
The official synopsis reads:
Established in 2025, the purpose of the new organization was simple: To advocate for the world's future generations and to protect all living creatures, present and future. It soon became known as the Ministry for the Future, and this is its story.

From legendary science fiction author Kim Stanley Robinson comes a vision of climate change unlike any ever imagined.

Told entirely through fictional eye-witness accounts, The Ministry For The Future is a masterpiece of the imagination, the story of how climate change will affect us all over the decades to come.

Its setting is not a desolate, post-apocalyptic world, but a future that is almost upon us – and in which we might just overcome the extraordinary challenges we face.

It is a novel both immediate and impactful, desperate and hopeful in equal measure, and it is one of the most powerful and original books on climate change ever written.
The cover illustration was unveiled in April 2020.