Summer releases!
Submitted by

Kimon
It's the summer and you may be wondering what to read next. Here are a few fresh suggestions:
The Best Of Kim Stanley Robinson, a hardback collection of Stan's short stories and novellas across all his career, has just been released in the USA. Contents: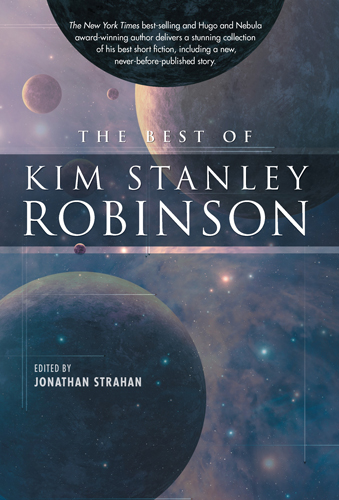 Venice Drowned
Black Air
Ridge Running
Our Town
The Blind Geometer (previously uncollected)
Glacier
Remaking History
The Lunatics
Before I Wake
The Translator
Zurich
A History Of The Twentieth Century, With Illustrations
A Sensitive Dependence On Initial Conditions
Muir On Shasta
Vinland The Dream
Arthur Sternbach Brings The Curveball To Mars
Sexual Dimorphism
Discovering Life
How Science Saved The World (previously uncollected)
Prometheus Unbound, At Last (previously uncollected)
The Timpanist Of The Berlin Philharmonic, 1942 (previously unpublished)
Afterword by Kim Stanley Robinson
Some reviews can be found here, and of course you can leave your own.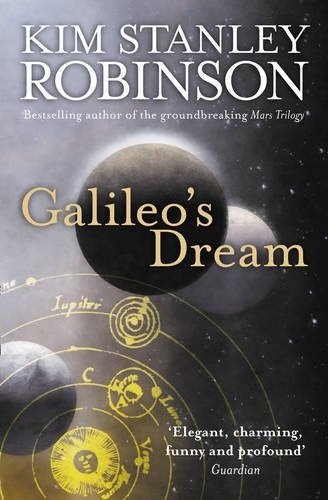 Also, one year after its hardcover release (this seems to be standard publishing procedure), Galileo's Dream has now been released as a paperback in the UK (and by consequence the rest of Europe too)!
" Late Renaissance Italy abounds in alchemy and Aristotle, yet it trembles on the brink of the modern world. Galileo's new telescope encapsulates all the contradictions of this emerging reality. Then one night a stranger presents a different type of telescope for Galileo to peer through, enabling him to see the world of humans three thousand years hence.
Galileo will soon find himself straddling two worlds, the medieval and the modern. By day his life unfurls in early seventeenth century Italy; by night he is transported through dimensions of time and space no other man of his time could possibly comprehend. Inexorably, Galileo faces trial for religious crimes in his own time, while in the new world he discovers, where science assures men that they can perform wonders, but does not tell them what wonders to perform, he is revered.
This sumptuous, gloriously thought-provoking and suspenseful novel recalls Robinson's magnificent Mars books as well as bringing to us Galileo as we have always wanted to know him. "
More reviews can be found here. Some minor corrections and modifications have been made in the text for this release compared to the first edition of the hardback. Personally, I prefer paperbacks because of how easily they can be carried around to be read anywhere in the Great Outdoors, so this is the edition I'll be reading.
All this makes for a very stellar post -- both covers are amazingly similar!