Introductions & Prefaces by Kim Stanley Robinson, 2006-2011
Submitted by

Kimon
Over the last few years, on top of concentrating on his novels, his short stories and his appearances in various media, Kim Stanley Robinson has also lent his pen to writing introductions and prefaces to various books, mostly new editions of past science fiction greats. Let's go over what's been going on over the past 5 years and what's in store for 2011:
---
The most recent one is Glimmering, by Elizabeth Hand, about a 1999 Manhattan plagued by climate, environmental and health disasters. This 1997 novel is re-edited by genre publisher Underland Press; it should be published in December 2011.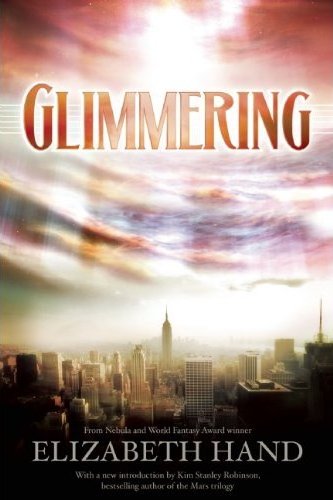 Says Hand in an interview with Tor.com:
There were such great environmentally-themed SF books from that time [1970s], stuff like Stand on Zanzibar, The Sheep Look Up, and Dune. I wrote Glimmering in that spirit, a novel that anticipated a lot of terrible stuff that actually did come to pass in the last decade. Unfortunately, it was published in 1997, at the height of the go-go 90s, and that terrible bleak vision of the near-future was not what anyone wanted to read about. But it's being reprinted next year by Underland Press, with a new intro by Kim Stanley Robinson. So I'm very excited about that.
Robinson and Hand both participated in the Summer 2009 Clarion Science Fiction and Fantasy Writers' Workshop.
 
---
Speaking about Stand on Zanzibar and The Sheep Look Up, both of these landmark John Brunner novels were re-edited by genre publisher Centipede Press in June 2010, with introductions by Stan.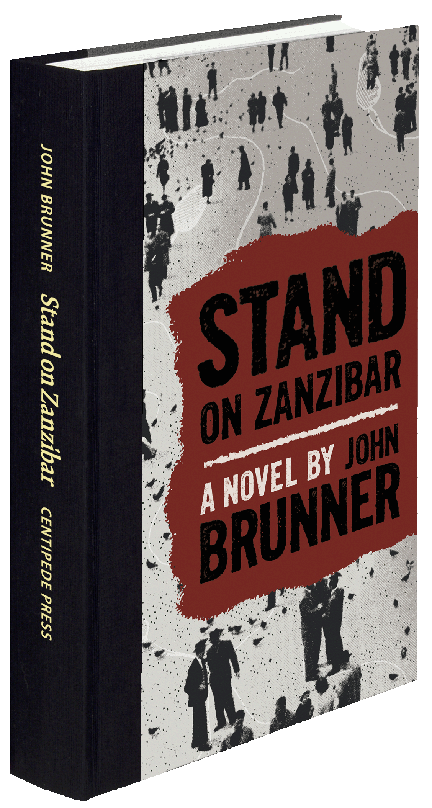 These are luxurious hardcover editions with original colour illustrations inside:
[Stand on Zanzibar] With a printed cloth front panel, Japanese cloth on back panel, top-edge stain, ribbon marker, beautiful European endopapers, full color illustrations, 500 + pages, a bonus essay by Brunner, and a stunning and simple design. Each book is signed by John Brunner and Kim Stanley Robinson.
[The Sheep Look Up] This is the first limited edition of The Sheep Look Up ever published. This edition features a fine introduction by Kim Stanley Robinson, one of science fiction's best-known writers.
The book also features an interview with Brunner, a column by Brunner, and a lengthy autobiography with photographs. Signed by Kim Stanley Robinson. The book has a printed cloth front panel, Japanese cloth on back panel, top-edge stain, ribbon marker, beautiful European endpapers, full color illustrations, and is over 350 pages.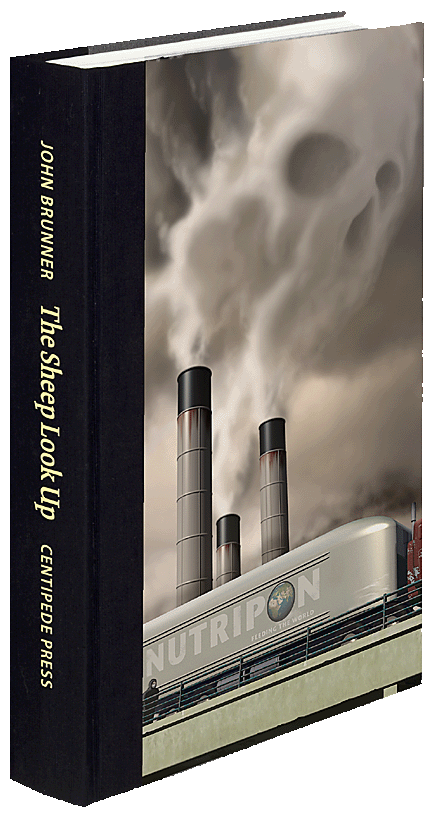 Stand on Zanzibar (1968) is the classic lengthy novel about an overpopulated future, which also experiments on narrative structure and with varied point-of-view chapters to enrich its wordbuilding.
The Sheep Look Up (1972) is a tale of environmental disasters and social unrests in a future USA.
Keep note of Robinson's association with Stand on Zanzibar, as we will be referring to it again in the future (hint, hint!)...
---
Stan also wrote the introduction to the short story collection The Very Best of Gene Wolfe, published in 2009 by PS Publishing (UK).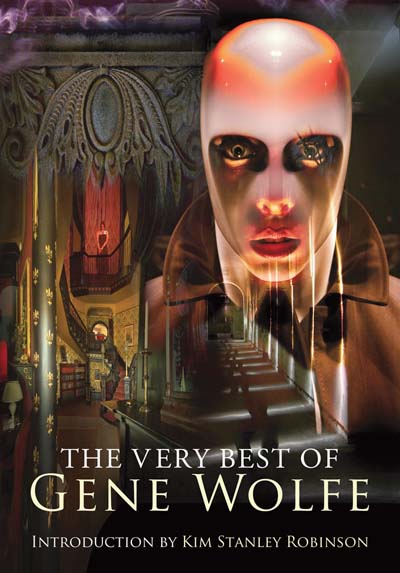 Careful though! According to this Strange Horizons review by David McWilliam, the US version of the book (called The Best of Gene Wolfe) is one story short and does not feature the introduction:
[The UK edition features] a thorough introduction by Kim Stanley Robinson that significantly augmented my enjoyment of the book. Robinson's boundless enthusiasm for Wolfe is infectious, though he occasionally verges on hyperbole, claiming that this is "one of the best story collections ever published, a masterpiece of American literature" (p. xix). Robinson's articulate championing of the nuances of Wolfe's style, mixing biographical details with literary analysis, makes the introduction a valuable addition to the collection.
Stan has expressed his love for Wolfe's prose time and again.
---
Also by PS Publishing, in 2007, is Promised Land: Stories of Another America, by Jack Dann.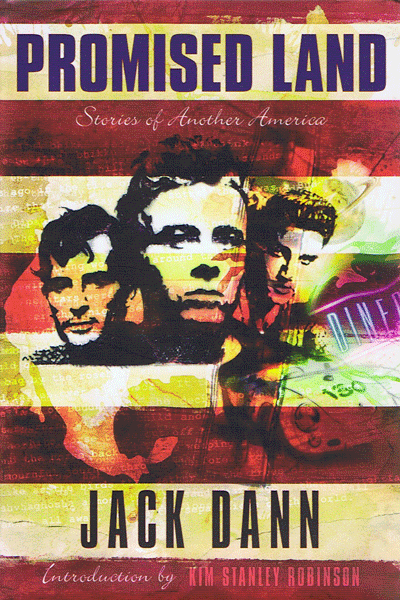 This is a short stories collection of stories taking place in the same alternative history of the USA in the 1950s-1970s and features several of America's cultural icons (James Dean, Robert Kennedy, Marilyn Monroe, Elvis Presley, Jack Kerouac, William Burroughs!...). It is a companion volume to the 2004 novel The Rebel: An Imagined Life of James Dean, in which James Dean survived his car crash in 1955 and went on to have a successful life and political ties with Bobby Kennedy.
Jack Dann appeared with Stan last September in a panel of the Aussiecon 4.
---
In 2006, Stan wrote the introduction to a new edition by Bantam Classics of Jules Verne's classic-of-the-classics Journey to the Center of the Earth (1864)!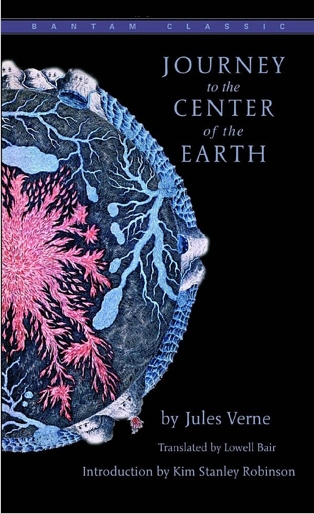 If you don't know anything about this novel then I encourage you to check out the 1959 film adaptation, in all its James Mason/Bernard Herrmann/stop-motion effects glory!
---
Moving on to non-fiction, KSR.info already covered the 2009 release of the essays & interviews collection Mythmakers & Lawbreakers: Anarchist Writers on Fiction by AK Press, for which Stan provided the introduction.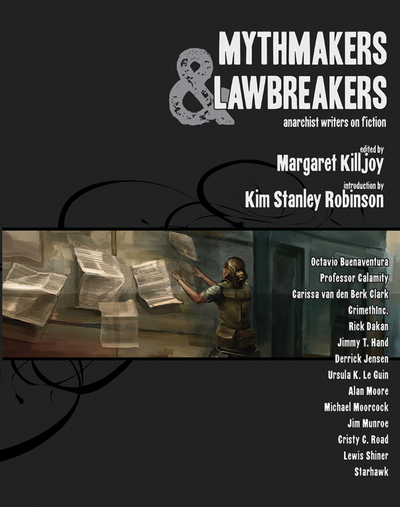 ---
Finally, Saturn: A New View by Harry N. Abrams Inc (2006) is a large-format hardcover book that features 150 glorious photos from the Cassini-Huygens mission by NASA/JPL, which reached Saturn in 2004. Stan wrote the foreword.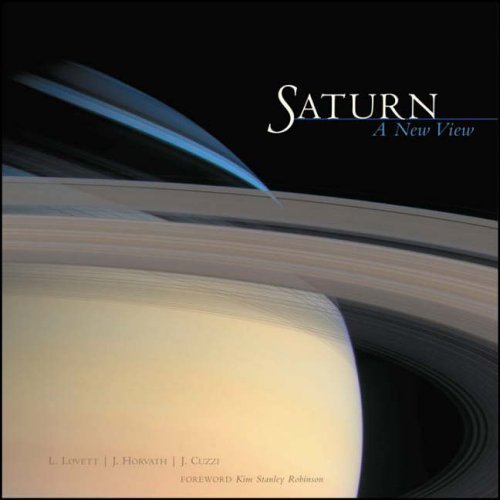 ---
That's all for now folks!