Robinson and Bacigalupi and Banks
Submitted by

Kimon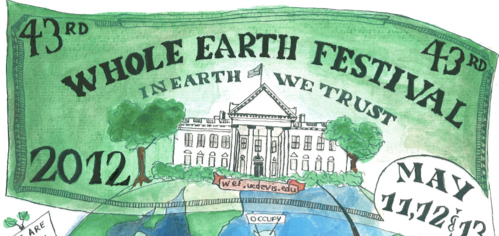 SF writers Robinson and Paolo Bacigalupi (of The Windup Girl fame) recently (May 12) appeared together at the Whole Earth Festival in Davis, where Robinson lives. The Whole Earth Festival exists in Davis since 1969. In an interview with Davis Enterprise, Robinson provided some thoughts on his writing and Bacigalupi:
Readers of Robinson's other books also will recognize that the story in "2312″ is set several decades after the events in Robinson's landmark Mars trilogy.
"There's a line from Ursula Le Guin through me that extends to Paolo," Robinson said, "a kind of green environmentalist strand of science fiction. It's not a dominant strand in the field, but it is important."
This is the first time the two have met.
---
On May 13, Robinson gave the Commencement Address for the UC Berkeley English Department. A short clip of this apparently very entertaining talk has surfaced on the internet here (despite poor audio quality).
---
Also, during his UK tour in June, Robinson will be appearing with fellow SF writer and friend Iain (M.) Banks (of the Culture books fame) in London.
Links: British Library | Forbidden Planet | Orbit Books announcement
Saturday 9th June 2012
Doors 3pm for a 3.30pm start, followed by a signing at 5pm
Tickets £7.50, concessions £5 – available here
Conference Centre
The British Library
96 Euston Road
London NW1 2DB
United Kingdom
Check out the calendar on the left for more 2312 promo events with Robinson! (USA and UK so far)