2312 interviews & reviews
Submitted by

Kimon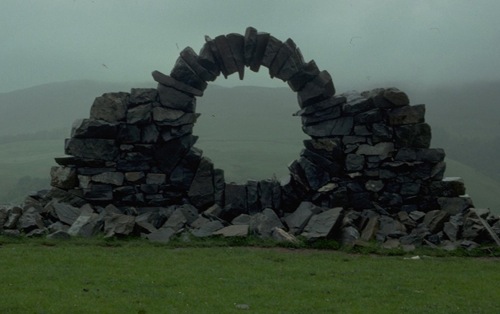 2312 is out, and of course Kim Stanley Robinson is out there to promote it (check calendar on the left).
---
Robinson was interviewed by Space.com: Part 1 (Terraforming the Solar System) and Part 2 (The Future in 2312). Terraforming, public vs private space exploration, Mondragon, genders and body modifications, it's all here.
[2312 is] far enough out that it gives you time to think about the differences between now and 1712, if you run it in the other direction.
Robinson also reacts in another Space.com article on space exploration and science fiction.
"Beyond the solar system' is too far away. [...] It's a joke and a waste of time to think about starships or inhabiting the galaxy. It's a systemic lie that science fiction tells the world that the galaxy is within our reach."
Head over to Wired.com and their podcast Storyboard for an hour-long interview with Robinson! Hear about 2312, time travel, Antarctica and the future of humanity in Storyboard 82 (direct mp3 download here).
Robinson was also interviewed by SciFiNow and provides many insights in the thinking that went behind 2312. Excerpts:
The idea that sparked it had to do with the central story, a romance between two people, one from Mercury, the other from Saturn (with matching personality traits). I needed a solar system-wide culture to make it possible for people to be living in those two places, and it grew from there.
What do you model your future society's on in 2312? Is there a base coat that we can find on Earth today?
China, the West, the under-developed world, vampire capitalism, alternative economies like that in Mondragon, Spain, technological advances and environmental damage, the uneasy mix of hope and fear, utopia and catastrophe—all these are already here, and in the case of this book, being displayed as if from three hundred years further on.
[...]
I am mostly at ease with being thought of as political. Science fiction, by postulating future histories, always contains theories of history and theories of human nature, so political philosophy is simply part of the genre. Ignoring that, or pretending that you can dodge that, is to try to reduce science fiction to nothing more than a game. But as fun as it is, science fiction can be so much more than a game.
---
And of course, the reviews are coming! Apart from a review in Locus Magazine, several have appeared online.
2312 is a thoughtful read, and I'm glad that I took my time while I read it. While slow and ponderous, I found myself struck by the concepts that Robinson was pushing forward, scientifically, and socially. This novel takes space opera and makes it truly epic in a way that I really haven't read in a while, and imparts a sense of wonder in our surroundings that made this a very good read.
The real hero of "2312" is human enterprise. There are so many things we could do! Jog round Mercury like the rolling city, dawn always coming up behind you. Use orbiting mirrors to burn the canals back into the surface of Mars and make the Ray Bradbury images come true. Create giant artworks on the surface of Jovian moons. One thing we can't do, in Mr. Robinson's view, echoing Arthur Clarke's, is go star-traveling; even the nearest stars are out of our reach. The solar system is what we've got, and we need to do better with it than we have done with Earth.
2312 is Kim Stanley Robinson's first widescreen, big-budget, blockbuster SF novel in some considerable time.
Existentially sprawling, and scientifically fascinating yet completely accessible,  I'm reluctant to categorize 2312 as science fiction.
---
(Pictured above: land art by Andy Goldsworthy, photo by the CASS Sculpture Foundation; Goldsworthy is an influence in the world of 2312)