Art corner: Ludovic Celle's "Mars la rouge"
Submitted by

Kimon
You could say Red Mars's 20th anniversary is being celebrated in Grenoble, France, close to the Alps!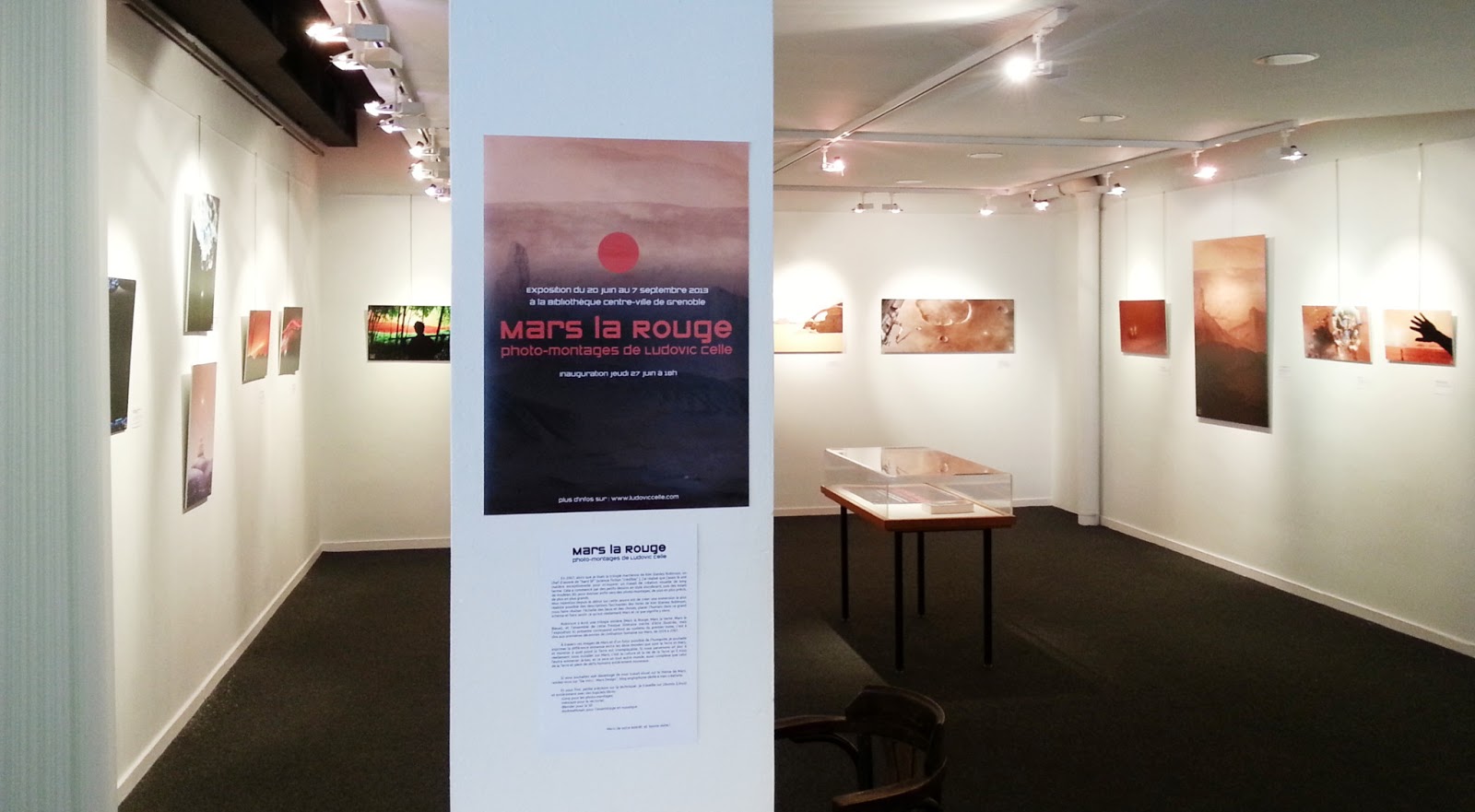 The public library of Grenoble hosts the exhibition "Mars la rouge" ("Red Mars" in French) with many of Ludovic Celle's photomontages around the future colonization of Mars in general, and on the world of Kim Stanley Robinson's book more specifically. The exhibition opened in June and (with a summer break in July) is still open for the world to visit and marvel until September 7th. So take your sailboats, space elevators and hyperloops, and come to Grenoble!
The work of Ludovic, a good personal friend of mine, have been featured on KSR.info before.
The montages -- made on open source software and photos on the public domain (a very conscious choice on behalf of the artist) -- are large and feature marvelous wild landscapes you should be able to see when exploring Mars, with the addition of the beginnings of a human presence, be it a rover dwarfed by the Noctis Labyrinthus canyons, a small tent holding some green inside, the plume of a distant mohole, or the thin line of the space elevator.
The images are accompanied by a short text explaining the artist's inspiration from Robinson's book, but there are many influences melding here: the crude realistic shots of NASA exploration missions and the ISS, the landscapes of Jordan or the United States, the modern efforts at urban agriculture, the process of discovering the very city you live in, and personal journeys. A book exhibit with several of Kim Stanley Robinson's novels along with some quotes from Red Mars complete the expo.
The largest exhibit is definitely the Mars trilogy photomosaic, at 2.50 m wide (about 8 feet) and featuring some 600 pictures, ranging from the technical engineering work to the entirely mundane of building a place to live in. More on the mosaic here.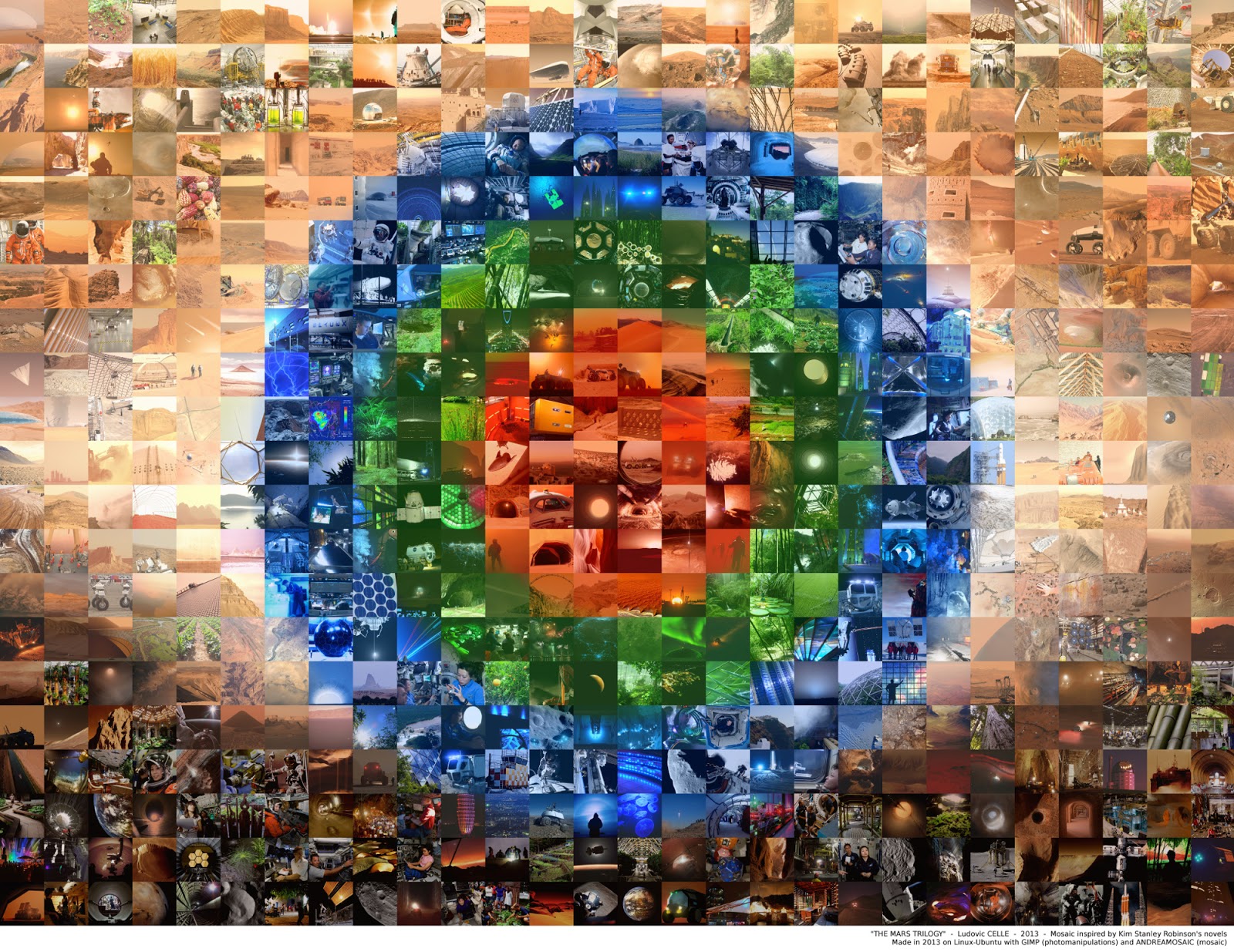 Local media Cause Toujours also interviewed Ludovic Celle. The video in French has been subtitled in English and can be viewed below (subtitles can be turned on by clicking at the bottom right of the video); Ludovic talks about his inspiration, his work process, his feelings when reading Robinson's books, his other ecology-focused interests that feed and at times can clash with his passion on the subject of space exploration.
More on the expo (with pictures of the expo and of the montages themselves):
Ludovic promises more expos of his work in the future, on urban ecology and agriculture, and, why not, on Green Mars!